We reworked one of David Hicks' bold signature geometric prints and adapted a terrycloth towel in a block-T print from our first collection, both for totes. We also translated our Miller sandal into several bags for spring: a leather cross-body, a phone bag and also the perfect shape for travel." —Tory Burch
კოლექციაში გამოყენებულია  ცნობილი ინტერიერ დეკორატორის, David Hicks'-ის "ფეთერნები" და პრონტები, რაც გასდევს მთელს კოლექციას.
კოლექცია არის შექმნლი ერთგვარი "უდარდელობის" სინდრომით, ოვერსაიზდ და თავისუფალი სამოსი, კაშკაშა ფერები, მოზრდილი აქსესუარები და დიზაინერისთვის დამახასიათებელი შეუდარებელი ჩანთებითა და ფეხსაცმლით.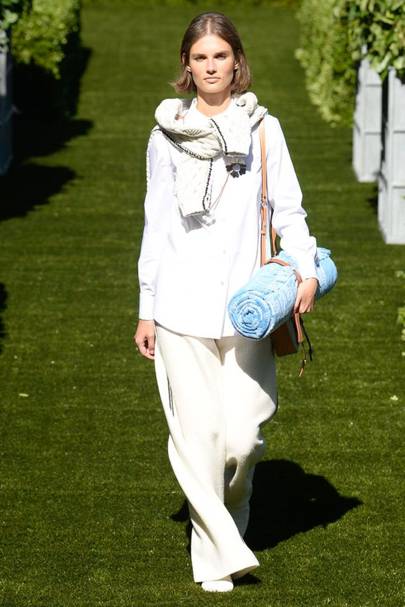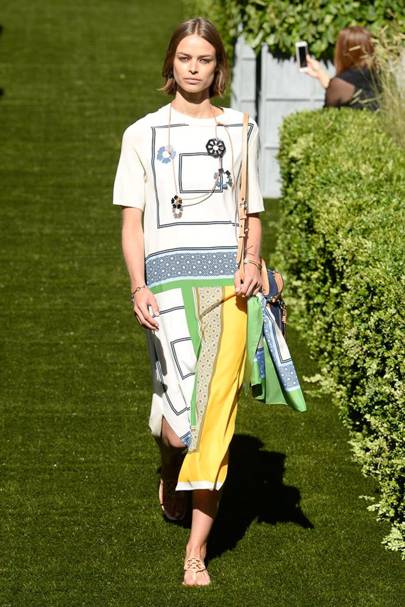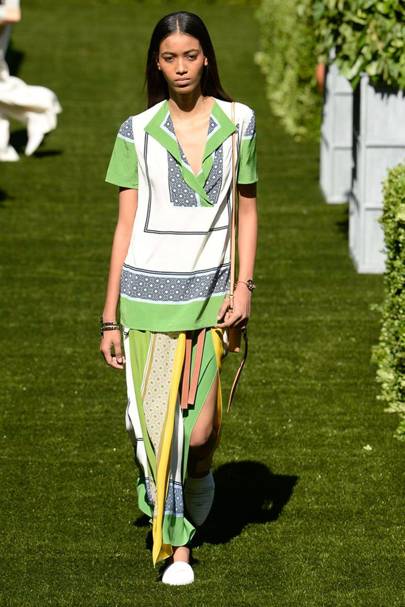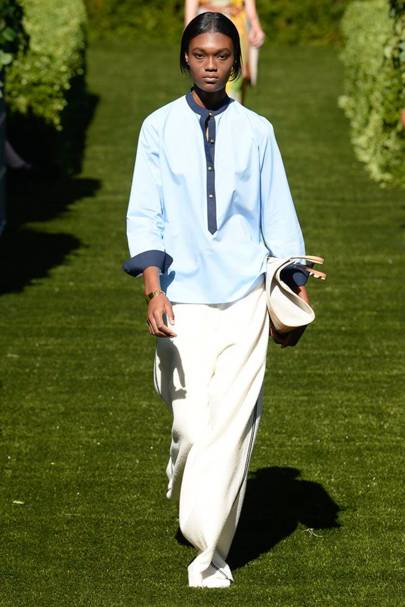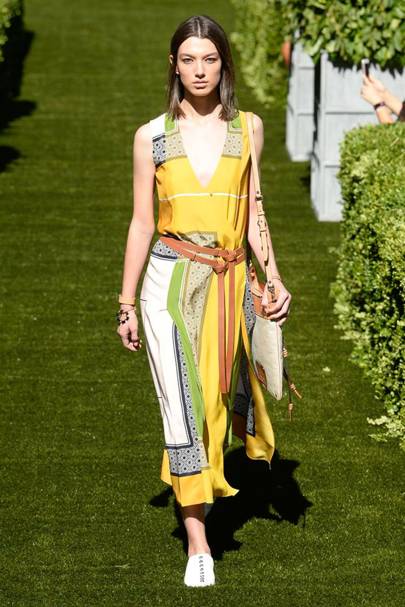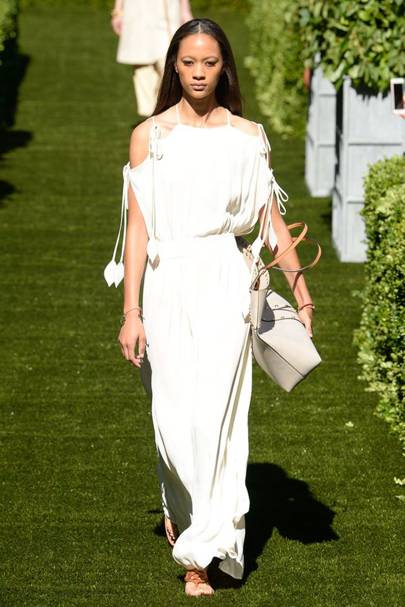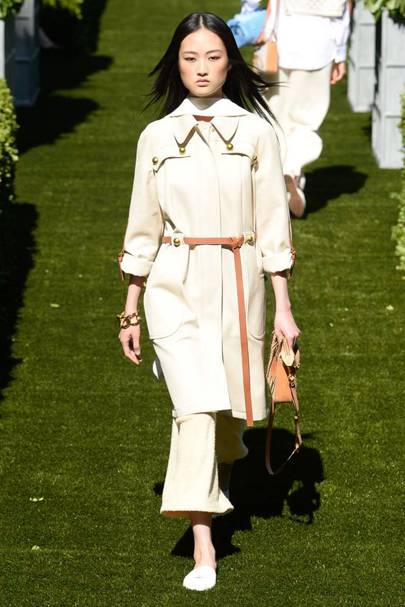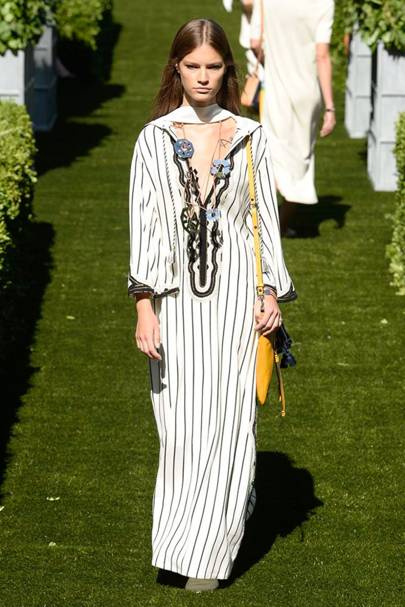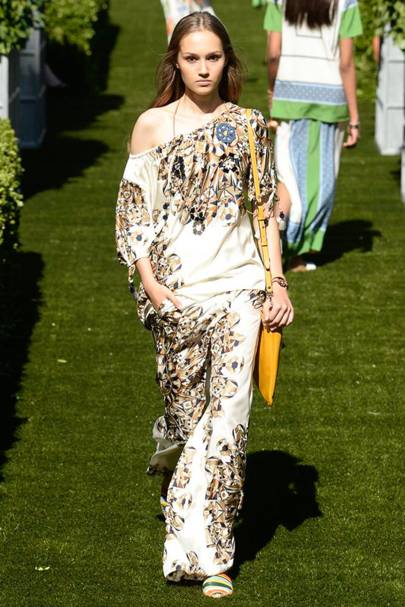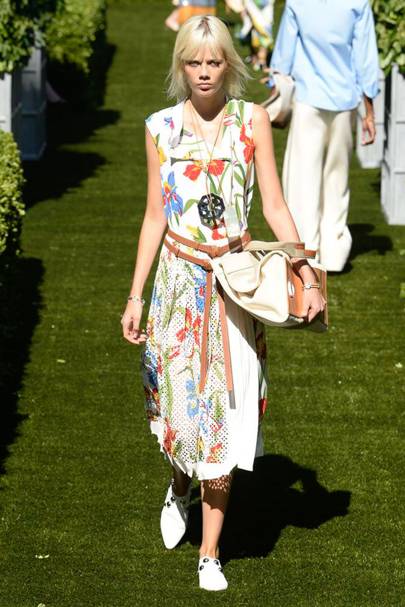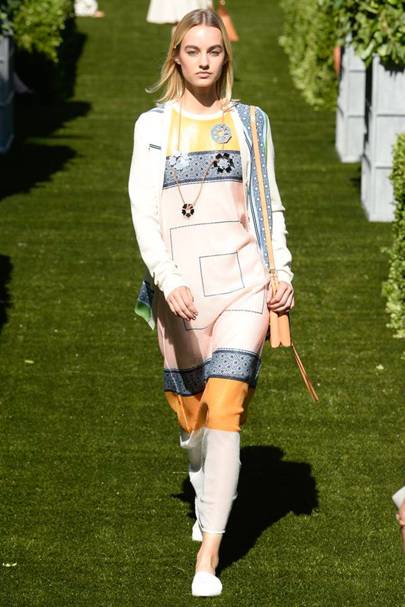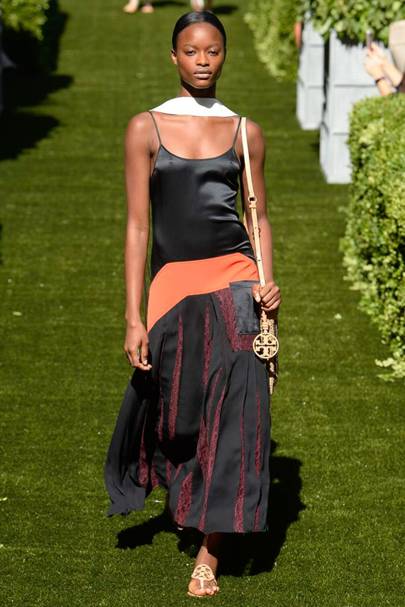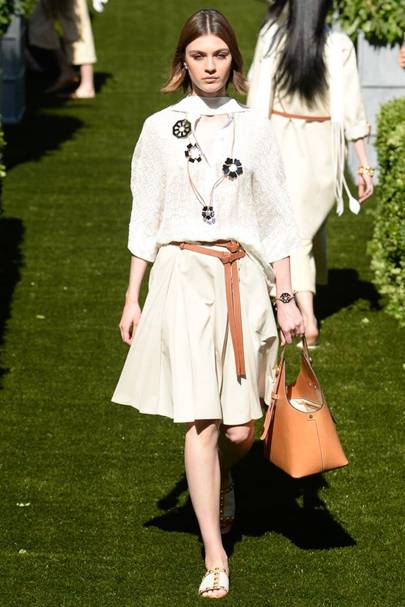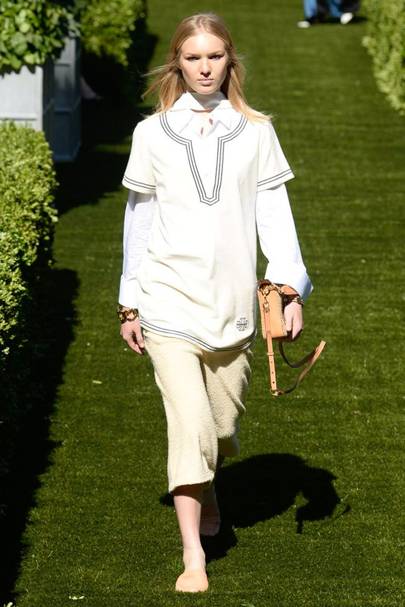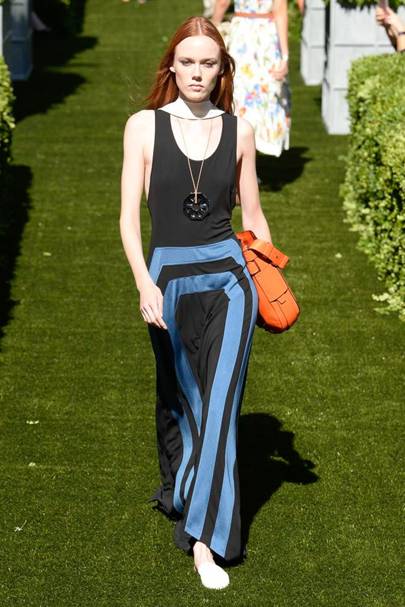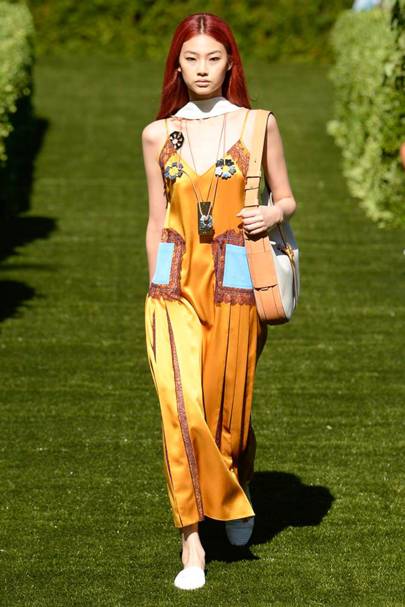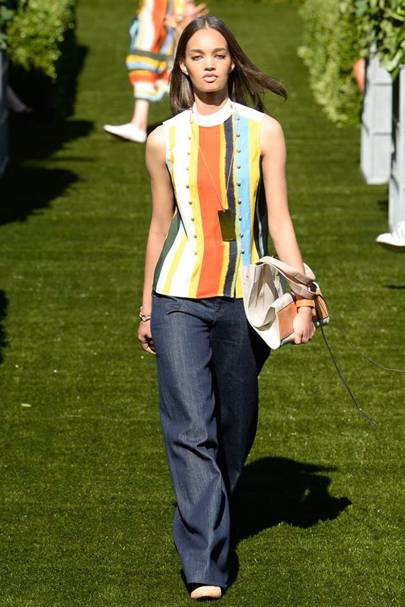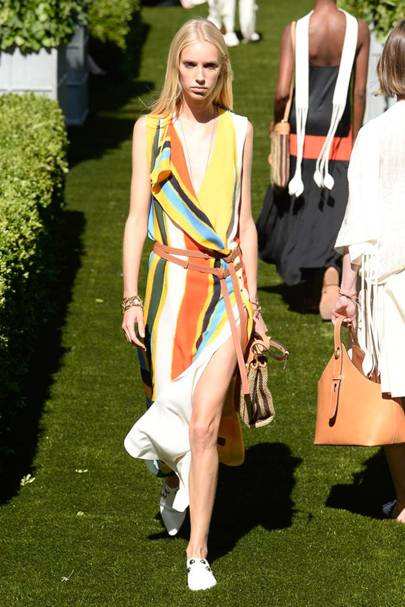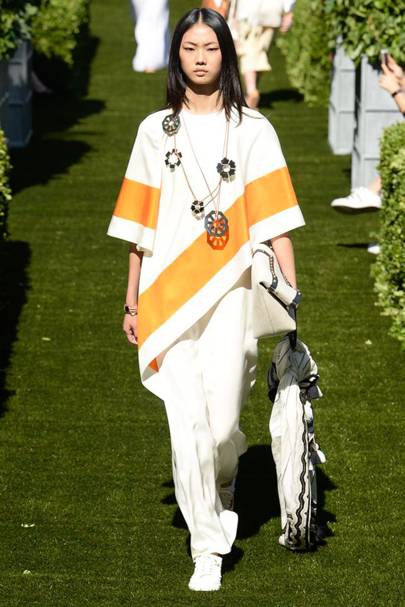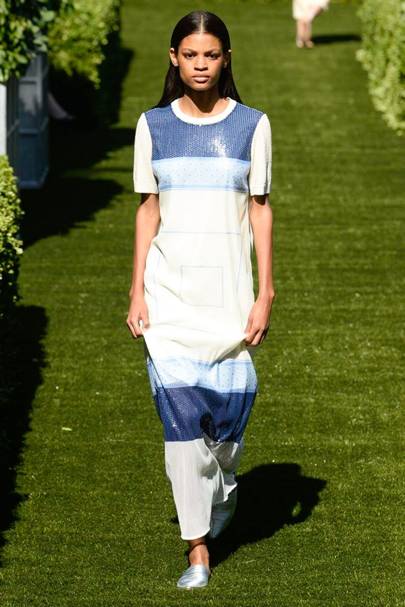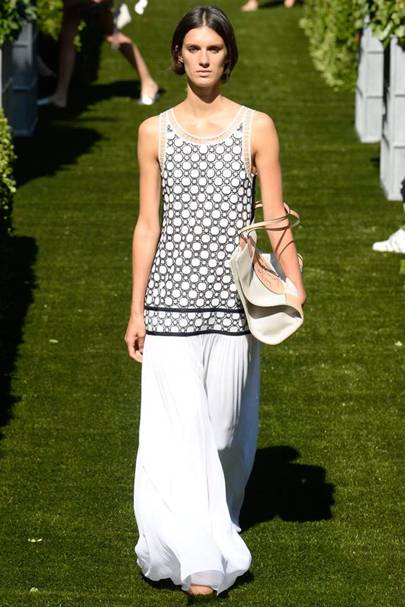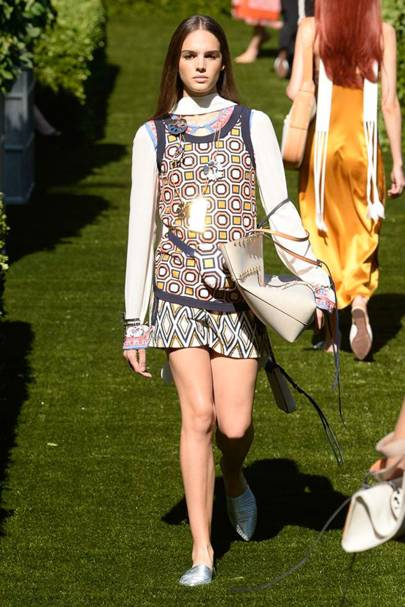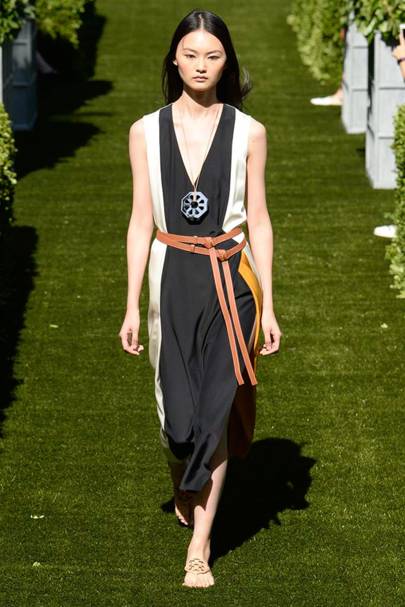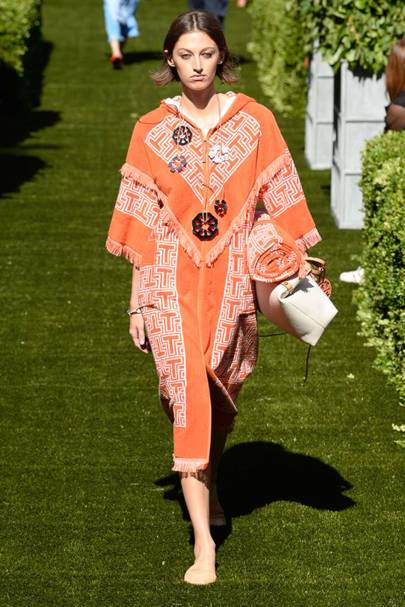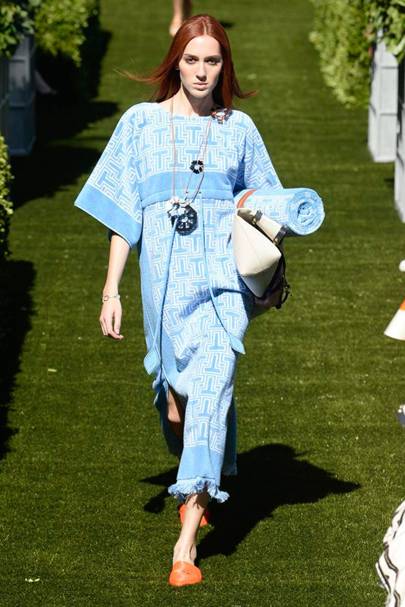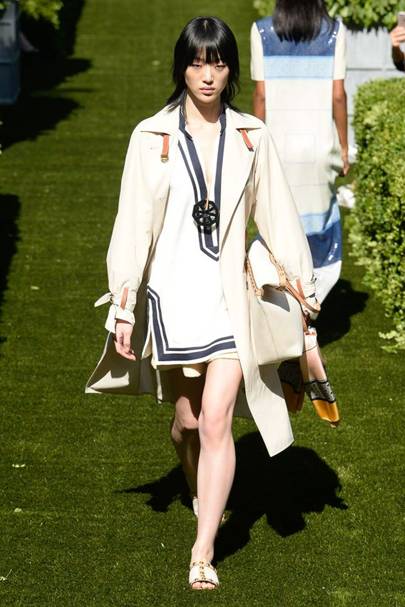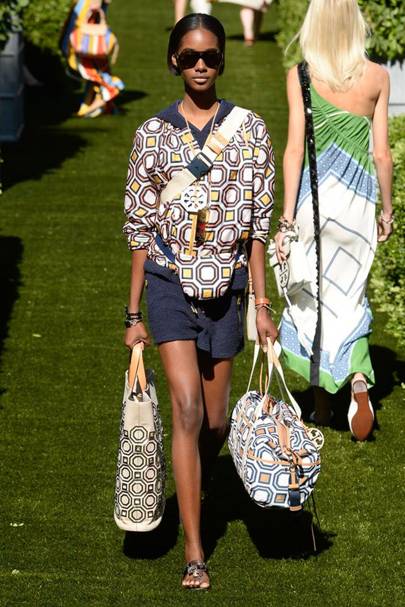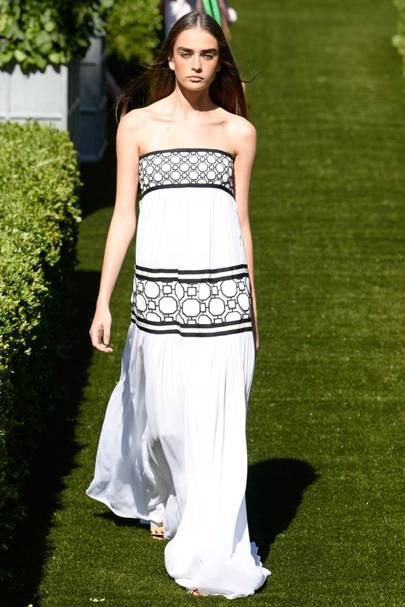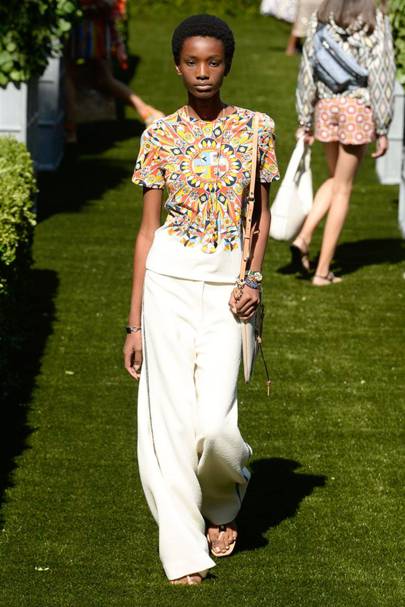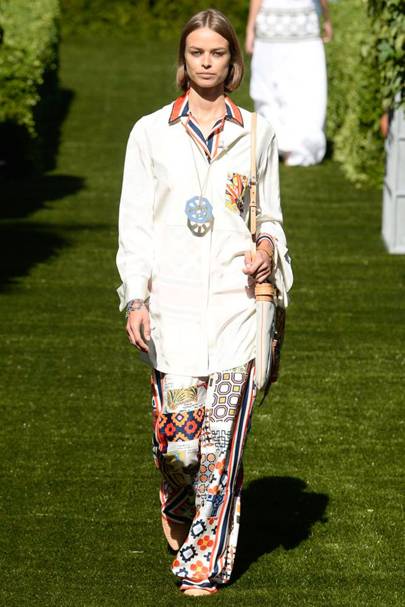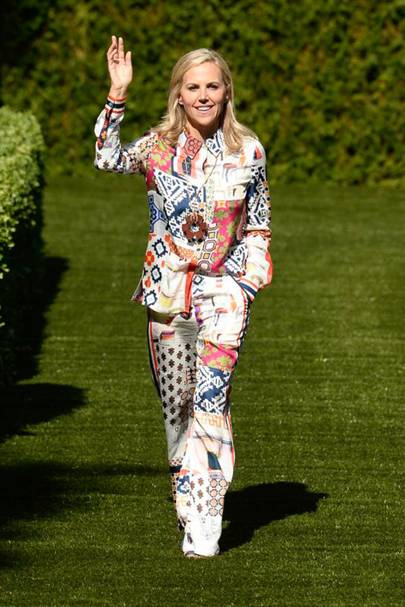 Comments
comments